Chief executive's Message


Dear Members,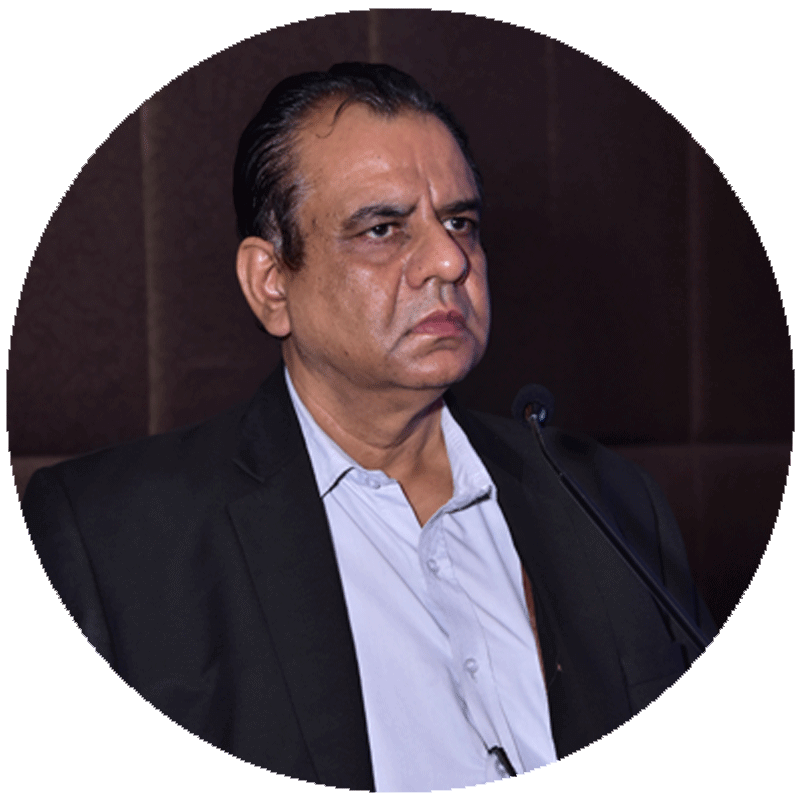 I am addressing you at a time when the whole world is grappling with Covid-19 Virus, which has played havoc in our lives and has affected all of us in one way or the other. The Covid-19 positive cases in India are increasing and is indeed a matter of worry. I express my sincere sympathies for those who have lost their family members in their battle against COVID-19. It's time for humankind to unite and fight against this disease together as the good times will come for sure.
In our Company, we started taking necessary measures and precautions since the onset of Covid-19 in January-2020 like thermal screening, social distancing, and Use of Face mask by each employee. We also ensured that all of us follow the Covid Appropriate Behavior at every level and displayed the same through posters, pictures and presentation form. This was done to create awareness at highest level so as to protect our employees and stake holders who form an important part of our supply chain.
During the lockdown, we did everything possible to ensure that our milk supply chain isn't affected by adopting all the COVID-19 Protocols set by GOI & State Govt. Although there were strict lockdowns, we took it as our moral responsibility to run the business 24*7 as milk is an essential item which is not only the major source of nutrition for every age group, also the major source of income of rural India.
Company is pleased to share that post lockdown due to our concentrated efforts we have seen a considerable increase in our milk and milk product Sales as we entered new territories and did aggressive marketing of Saahaj brand and strengthen our distribution network.
During the Year under review, despite various impediments Company procured 5.10 LKgPD of milk from its 1.03 Lac members and made a direct payment of 636.75 crores in their Bank Account. Despite financial crunch we distributed a loyalty incentives of Rs. 3.51 Crore to boost the morale of our members.
We feel glad to share that our Artificial Insemination and Ration Balancing Programme is running on self-sustainable basis wherein the Company had done 4.76 Lac AI right at the doorstep of producer farmers. During the Year Company achieved a sales of 10,263 MT cattle feed and 89 MT of mineral mixture under the Brand name "Saahaj Sudana" & "Saahaj Min" respectively.
The Company despite all odds achieved a turnover of Rs. 765.76 crore and earned a net Profit of Rs. 9.62 Crore after tax. It was only possible due to the strong commitment of our employees and stakeholders who stood with us as a family to thwart of all challenges.
We are confident and consistently working to overcome all challenges by strengthening both Sales & Marketing and our milk procurement operations as both are functioning as a heart of our Organization.
During this Financial Year, Company has recorded a growth in its milk and milk product sales by increasing its sales & distribution network and achieved a Sales of 19,695 Liter Per Day of Poly pouch milk, 1,259 Liter Per Day of Butter Milk, 1,519 Kg Per Day of Curd of & 983 Kg Per Day of Ghee.
I would like to highlight some of the actions taken by the Company during the lockdown time:
Liasioning with local state police department for smooth movement of milk tankers, VLC Route Vehicles and PPM Vehicles.
Display of COVID-19 guidelines at Corporate and District office level issued advisory on COVID-19 to employees.
Thermal scanning, Sanitizer Machine, Sanitization and Disinfestation drive at Corporate office, District Office and MCC Level.
Individual and vehicle pass issued to the field staff for smooth movement.
Company arranged fooding & lodging facility at MCC level for employees and Tanker drivers.
Discussion of Saahaj Employees with Top Management of Saahaj and NDDB- DS regarding future business strategies in times of crisis.
On roll, Off roll Employees jointly contributed and deposited Rs. 3,37,931/- to PM CARES to fight against pandemic COVID-19.
Training on "Situational Leadership" was organized for Officers to run operations smoothly during the time of COVID 19.
"Awareness Program started by Covid Protocol Officer" for Area Officers / PIB officers on COVID 19.
I once again express my gratitude towards our members, employees and stakeholders for staying together with the Company when it was needed the most and hope that we will show the same courage and passion in times to come and continue to work for the upliftment of dairy farmers and set an example for others to follow.
Yours sincerely,
Basant Choudhary
Chief Executive & Director